Avoid the Biggest New Year's Mistake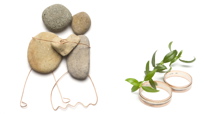 One of the biggest mistakes people make when making a New Year's resolution is actually making it a New Year's resolution in the first place. Did you know that over 80% of people who start something on January 1 fail? Don't be a part of this statistic.

Avoid setting resolutions during the first two weeks of the year. Not only are you fighting with the memory of previously failed resolutions, but it's right after the holidays. You're probably still eating unhealthy food, the weather is bad and you have to go back to the daily routine of work. Who wouldn't fail under these conditions?

Wait until you want to make a change. The energy of wanting to change is much stronger and more effective than the feeling that you should change because everyone else is doing it. You'll know when the time is right for you. Try it mid-January, when everyone else has already given up and you've settled back into your daily routine. Don't even call it a New Year's resolution. Just call it an intention.
Please feel free to forward this message to any friends you think will need it.
Posted: 12/29/09