Choose Your Perfect Life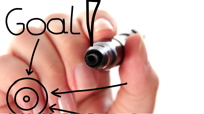 The word I've been focusing on for the second half of this year is "choice." So much of our lives seems planned and structured but in reality, we get to choose much of what we live through.

We choose to stay in a relationship, to keep a job that no longer serves us, to eat badly and so on. We believe there is no alternative.

But we can choose joy. We can choose to let go of our excuses, to leave a job, to write a book or to leave a loveless marriage. We can choose very different ways of living.

Look closely at the reasons why you cannot be, do or have something. Many people blame it on finances, but most regrets—not getting divorced, not pursuing a dream, not telling someone you loved him/her and so on—have nothing to do with money. You can choose to have your reasons, or you can choose to have the life you are longing for.

People are happier because, day to day, they make better choices with what life gives them. For the next 24 hours, simply notice all the choices you get to make!

Read my entire blog post on this topic.
Posted: 12/2/09