Things You Can Control During Transition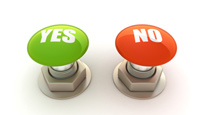 When we go through change, we desperately try to control everything—other people, how long the transition takes, the outcome and so on. But there are only certain things that we can control. In a recent radio interview, a great guy named Jim Lobaito shared the following list, and I loved it so much, I asked his permission to reprint it.

Things you can control during transition (abridged version):

Journal daily. Especially your successes.
Make a list of activities for which you are uniquely gifted and go do them.
Stand guard of your confidence by quitting the things you are not good at.
Develop a plan, work it and have confidence in it.
Exercise, strenuously, each day.
Schedule "decompression" time where you are alone.
Remember that in order for doors to open, doors must close. Don't be afraid to close some doors yourself.
Eliminate all "energy" drainers, both people and things.
Take inventory of what you think about most. Imagine where you'd like to be. Don't dwell on what's wrong.
Remember that people react the way you react. React positively.
Express gratitude to at least one person each day.
Posted: 11/3/09