Cleanse "Kick-Off" Call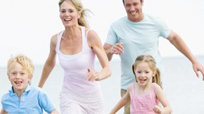 On Tuesday October 6—that's today—Mary Beth Mittleman, Certified Nutritional Microscopist, and Donna Franklin, Lifestyle Coach, will be offering their techniques for your cleanse experience. Mark your calendar for today at 9:00 p.m. Eastern, 6:00 p.m. Pacific. Call (712) 338-8000 code 33807#.
Join the call for important information about healthier living.

During the call, they will help you go through a sample day in the cleanse and develop a cleanse plan that will work for you and your lifestyle.

The actual cleanse will take place on Tuesday October 13, Wednesday the 14th, and Thursday the 15th. There will be a cleanse support call on each night of the cleanse at 9:00 p.m. Eastern time. Call (712) 338-8000 code 33807#.

For the cleanse, you will need the following Essante products:
Earth Greens (powder or capsules)
Supreme pH if you do not drink Ionized Alkaline water
Omega 3,6,9

Additional Essante products that are recommended to enhance your cleanse experience include Calcium, Vitamin D3 and Bee Tabs. You may click here to order.

Invite anyone and everyone who could benefit from this life-changing information!
Posted: 10/6/09