Learning to Define Wants vs. Needs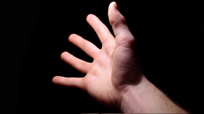 Want, want, want. Not a day goes by when we don't want something—more of this, more of that… but how do we decide what comes next?

For starters, learn to tell the difference between need and greed. Whenever a desire pops up, ask yourself the following:

Do I need this item/situation? (Is it necessary for survival?)
Who would I be without it? (Does it affect your value as a person?)
How long will it last? (Does it offer only fleeting satisfaction?)
If no one else had this item/situation, would I still want it? (Are you just keeping up with the Ricardos?)

Your answers should offer some clear insight into whether you should go for it or not.

Unless it's something you have to have. Then, you won't care how shallow you're being. In that case, go for it, but be sure to come back and compare your actual experience to your original expectations. It might be very eye-opening.
Posted: 1/6/09