Get Out of Your Cave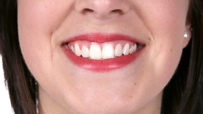 With the long, cold days of winter in full swing, you're hiding out. Feeling a bit antisocial. Okay, let's face it: You've become a downright recluse.

Unfortunately, staying home is only going to make it worse. You may think that curling up in your bathrobe watching new episodes of Lost with your favorite-flavored Ben & Jerry's is going to make you feel better, but it won't. The longer you stay in, the more isolated and alone you'll feel. Set the DVR and get out there!

Research has shown that the happiest people have the most vibrant social networks. Not that you should strive to become Mr. or Miss Happy-and-Peppy-and-Bursting-with-Love, but at least get yourself out of the house. Being around people is one of the best ways to combat depression. Even if you just wander around by yourself at the mall, in a local park or at a museum, it sure beats sitting home feeling sorry for yourself.

You can always bring the ice cream with you...or better yet, make a new friend at the gelato place around the corner!
Posted: 1/29/09