Your Fight For Civil Rights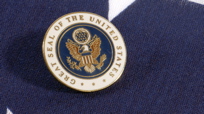 Happy Martin Luther King Day. This year the civil rights leader's birthday is more significant than ever before, coming just one day prior to the inauguration of the first black president in the history of the United States. Imagine if MLK could have known that one day, the small changes that were made towards civil rights, many inspired by him, would add up to such a big change.

A four-day "Renewing America's Promise" event in Washington includes today's national day of service to honor MLK as well as a national prayer service the day following the inauguration.

On this national day of service or whenever you can in the near future, offer your time to your city, town or neighborhood. If you can, make it an ongoing commitment. In President-elect Obama's words, each of us, as Americans, have a responsibility to do what we can for our communities and fellow citizens.

We'd love to know what you're doing to give back…share your stories with us!
Posted: 1/19/09