Meet Your "Letting-Go" Muscle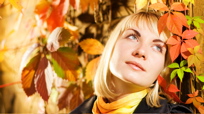 Letting go isn't easy, but here's the good news: You're much better at it than you think. In addition to having a Change Muscle that helps you through change, you have a Letting-Go Muscle that helps you let go of people, places, things, situations or even beliefs.

Every time you've been through a change, good or bad, you've let go of something. In school, you let go of teachers and classmates to move on to the next grade. As an adult, perhaps you've moved, left a job, gotten married or made some other big change. In each case, you've been successful at letting go of something.

Whenever you're having a difficult time letting go, remind yourself of how strong this muscle has become. And of how different your life would be if you never let go of anything!
Ultimately, letting go is what makes room for the new things that life has in store for you.
Posted: 7/5/09