During Change, Do Sweat the Small Stuff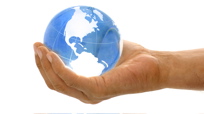 One of the best ways to feel in control during change is to stay on top of the small stuff—paying bills, returning emails, clearing out clutter and so on. People tend to focus on getting through the change—for example, on finding a job after a layoff—but letting the small stuff slide in the process only depletes you.

Keeping up with the little things keeps your self-esteem high, making bigger endeavors, like finding a job, that much easier. Not that you have to do everything at once—admittedly, change can be very difficult, so be gentle with yourself—but try to do at least one, maybe two small things each day.

Keep control of what you can, and you'll have that much more energy for whatever challenges this change or any other sends your way.

Read more ways to keep from getting stuck during change in my book, The First 30 Days: Your Guide to Making Any Change Easier.
Posted: 5/26/09