Make Your Own Motivation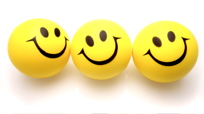 One of the top ways to keep yourself moving forward on a particular goal or dream is to use a vision board—a visual representation of what you'd like to attract into your life. In just an hour or two, you can create this incredibly effective motivational tool.

Start with a piece of cardboard, a bulletin board, a whiteboard or even an empty wall. Browse through magazines, newspapers, the Internet and so on for inspirational images, photos, words, phrases or other cutouts that symbolize something you would like to do, have, give, experience or create. Arrange everything on the board or wall, collage-style, hang it someplace highly visible and add to it whenever you like.

We created one at First30Days.com and it helps keep us focused on our goals. It's amazing how what you place on the board starts shaping your life almost immediately!

To read my blog post on vision boards, click here.
Posted: 5/23/09