Micromanage This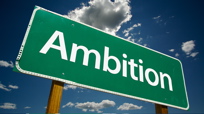 A microwave sends tiny little waves through your food and beverages to heat them up. In a similar fashion, micromanaging sends little waves of annoyance through everyone you know as you attempt to do things that are—let's see, how should we say—NONE OF YOUR BUSINESS.

Making copies? Here, let me help you set the quality. Mmm…those eggs smell good. Better turn the pan down before they burn.

Don't you have anything better to do? It's no wonder you never finish anything. You're too busy letting us all know how smart you are.

Take a step back, bite your tongue—do whatever it takes to stay out of it. Notice when you're about to get involved, and then make a conscious effort to let people do whatever they're doing without your help.

Especially if you're a parent. Kids need space almost more than adults. What's the worst that can happen? They'll make a mistake?

Good, they might learn something. Other than how you would do it.
Posted: 3/11/09