Calling All Party Animals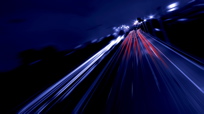 Hey, Hey, Hey… it's almost Fat Tuesday, or as they say in gay Paris, Mardi Gras. This giant festival of parades, great music and delicious food has been going on for weeks and ends with a bang tomorrow, on Mardi Gras Day.

Without a doubt, the most famous American celebration happens in New Orleans, but you can celebrate Mardi Gras anywhere. Grab some beads, jester hats and masks in purple (for justice), green (for faith) and gold (for power) and have a party!

Okay, so maybe you can't throw a rip-roarin' party in the middle of the week, but there must be something you can do to let the good times roll on this day of fun. Grab that special someone, put on some classic New Orleans jazz and whip up some gin fizzes and jambalaya.

A couple of masks sure would make things interesting….
Posted: 2/24/09