Being the Decider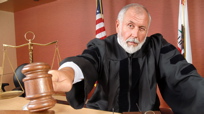 In or out? Sit or stand? Stay or go?

Faced with choices, we tend to ask for advice from the people around us—friends, family, coworkers, etc. Or if we don't ask directly, we consider what we imagine their opinions to be.

So whose life is it anyway? Unless you're physically unable, give yourself permission to make your own choices.

Everyone's had a different life experience and so approaches decisions differently. Even common decisions, like clothing or food choices, are very individual. Someone who "thinks just like you" might choose chiffon and filet mignon, while you prefer cotton and ground beef. Is this person really qualified to make your decisions?

It doesn't mean you can't ask for feedback, or use your nearest and dearest as a sounding board—especially for the Big Stuff of Life. Just keep in mind that at the end of the day, you're the one who knows what's right for you. When you need to make a choice, trust your instincts. That little voice or feeling deep down inside usually has the right answer.
Posted: 1/11/09