When Wild Winds Blow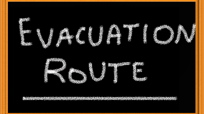 As we've seen all too recently, September is an unpredictable month as far as the weather is concerned. Even though headlines from the Gulf Coast may fade as life keeps moving, it's important to keep helping-and to keep up to date on how to be prepared should such a disaster befall you.

Now don't stop reading just because you don't live in a hurricane-prone area--you never know. To keep you and your family safe, it pays to be prepared for any type of natural disaster or emergency.

At a minimum, establish a family plan and put aside some supplies. William L. Waugh Jr., Ph.D., professor in the department of public administration and urban studies at Georgia State University, recommends having water and food for at least three days (some argue five or even 10), a radio, flashlights and batteries. He also recommends having a week or more of your medications and supplies for pets and children.

For more advice and to read more about preparing for and surviving natural disasters, see our interview with Dr. William L. Waugh, Jr. Research what natural disasters your geographic location is prone to, then take stock of your home and make all necessary changes to be prepared.

Do you have an emergency plan? Share it with us!
Posted: 9/24/08