Reward Yourself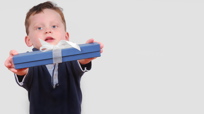 Retailers do their best to be your buddy. They act like friends, promising beauty, wealth and power ad nauseam. But behind all those warm, fuzzy TV commercials, web sites and store promos are a bunch of marketing geniuses sitting around a big table debating about the best way to rob—er, we mean, convince you to buy their products.

With friends like that…

But let's focus on the positive. All that "brainstorming" behind the scenes has spawned a new generation of reward programs. Take Starbucks, for example. They're offering free refills and two hours of Wi-Fi service to their Rewards customers.

Look around for the best reward deals on products or services you use, like hotels, restaurants, credit cards or book stores (always making sure to read the fine print, of course). If you have to switch brands or stores, then so be it. Use your loyalty where it benefits you most as a consumer. After all, you work hard for the money! Get the most you can for it, starting today.
Posted: 7/2/08