Create a Time Capsule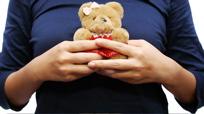 Getting organized is a huge chore, for sure! As you're clearing the clutter from those closets and drawers, we'll bet it's taking forever in part because you get sidetracked by all the memories in each little ticket stub and photo you've kept.

Instead of sending everything to the trash dump, why not set aside a few items that tell your story and place them in a time capsule? Think about it—many years from now your children, your children's children and their kids will ooh and aah over that thing called an iPod and wonder why in the world we wore jeans tucked in to boots!

You can include anything that speaks to who you are, where you came from and where you're heading. Be sure to include a letter that explains the items within and their significance in your life or how they speak to the time in which you created your capsule. After all, if it's not dug up for a hundred years, the finder may not know that small rectangular mass of paper with words printed on it is a "book" that you once "read."

The Smithsonian Institute has some great tips for creating your own time capsule. What will you add to yours?
Posted: 7/16/08