Caution: Now Leaving the Comfort Zone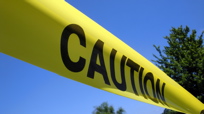 If you're like many people (and by people, we mean us), your day looks something like this: Get up, eat, go to work, come home, eat, sleep. Thank goodness you spice things up on the weekends: Get up, eat, do errands, come home, do laundry, eat, sleep. Adjusting to retirement life will be a no-brainer for you.

Mostly because by then, your brain will be total mush.

The human brain thrives on stimulation. It craves new experiences and yearns to learn. When you stay in your comfort zone, doing the same things day in and day out, you're basically depriving your brain. And you wouldn't want that, would you?

Today, treat yourself to some brain candy and do something you've never done before. It doesn't have to be wild—or life threatening—but hopefully it will be stimulating. It can be anything from writing with your left hand instead of your right, going to a new neighborhood and taking a different route home to something like learning a new language or skill.

And it's not about results. Let the process be more important than the product. Even if the experience isn't 100% positive, most likely, you'll feel a burst of enthusiasm and energy that may just lead to you stepping out of your comfort zone more often.
Posted: 12/2/08