Don't Be a Loser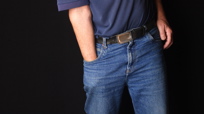 Here's a little story about an editor we know--let's call her "Kristen," because that's her name.

This morning, Kristen left the house and got halfway to the train, only to realize she'd left her work ID at home. No problem, she could just run back up the street and grab it...except that once she got home, she spent ten minutes trying to recall what bag she'd had last, and then finally found it in a trouser pocket. Needless to say, the day got off to quite a late start...again.

Sound familiar? If you're a loser (of things, that is) you aren't alone. Each week we waste time going in circles, trying to find things that shouldn't be lost in the first place. Keys, wallets, kids (What...? Never.) aren't always where we think they are.

There are two specific things you can change that will help you save time and sanity on a daily basis. One: Pick a spot, any spot—on a shelf, in a basket, on a hook, in your bag, wherever. Make it THE spot for a commonly lost item and return it there without fail. If it helps, reward yourself every time you use "the spot" until it's second nature. Two: Practice taking mental "pictures" of things you want to remember or making up acronyms or rhymes. Seems silly, but you have no problem memorizing the lyrics to 867-5309, so you should be able to do this, too.

As for our trusty editor friend? She's setting up a bowl by the door that can hold all the essentials (including that darn ID) at the end of the day. Let us know if it works for you...
Posted: 11/8/08