Order in the House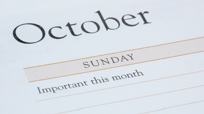 Stress is catchy--it spreads from one family member to the next, like a bad cold.

Achoo! Hey, keep your stress to yourself.

While you can't control the outside world, you'll keep home stress to a minimum if you set up some systems for keeping the entire family organized. Here are five you may wish to try:
Have one, central calendar for everyone's obligations.
Display school or work schedules on the fridge, a bulletin board or some other visible location.
Designate a bulletin board, folder or binder for event flyers, birthday invitations, home repair estimates or anything else needed in the near future.
Keep a running grocery list that anyone can add to. Do the same for other frequented stores--i.e., Wal-Mart.
Plan dinners a week or two at a time (with your spouse and kids, if appropriate). Knowing what to expect equals less complaining.
What else keeps your family organized and less stressed?
Posted: 10/9/08