Pink October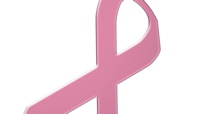 If your city, workplace, magazines or mode of public transport seem to have taken on a pinkish glow, relax. There's nothing wrong with your eyes! October is Breast Cancer Awareness Month. It is important to acknowledge that one in eight women will be affected by the disease in their lifetime, so take the time today to become educated about breast cancer.

The key here is awareness, not panic. According to a 2008 study in the journal Lancet Oncology, North America, Sweden, Japan, Finland and Australia all boast an 80% or higher chance of recovery. Talk about great odds! Education and regular screenings are key factors in these climbing survival rates.

Visit the National Breast Cancer Awareness Month web site for information on mammograms, early detection and treatments, events in your area and ways to help out. Remember, though it is rare, breast cancer can also affect men. So boys and gents should stay informed, too and encourage the women in their lives to learn more about breast cancer and go for regular screenings.

If you are currently battling breast cancer or know someone who is, be sure to check out our information on Managing Breast Cancer and spend some time in our community--this journey is much easier when you have the support of others who have been or are going through it, too.
Posted: 10/2/08