News
The latest news on this change — carefully culled from the world wide web by our change agents. They do the surfing, so you don't have to!
Pump up the Jam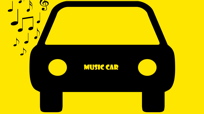 Oooh, they want you. They want you so baad. If you read that sentence and thought of The Beatles, you're just the kind of customer auto dealers are trying to court. A growing number of them are hoping that high definition radio will be the add-on that makes you want to hold their hand. (We're stopping now. Really.)

Currently Hundai, BMW, and Mercedes have HD radio add-on options in the works, and Volvo plans to be the first automaker to offer standard HD in 2009.

"Some of the automakers known for innovation are picking up on this," executive vice president of the radio industry's HD Radio Alliance Diane Warren told USA Today. "The rest of the industry will follow." Just like HD television, HD radio offers a better-quality digitalized version of the original broadcasting method. And, unlike satellite systems like Sirius and XM radio, there is no monthly fee. There are already more than 1,700 AM and FM stations that have converted to HD broadcast. It has proven to be a popular format since stations aren't required to use as much bandwidth, and are therefore able to produce additional programming.

Is a shiny new radio going to be enough to sway you from one new car to another? Or, are you just as content with the standard AM/FM radio and maybe a CD changer?
Posted: 7/8/08