News
The latest news on this change — carefully culled from the world wide web by our change agents. They do the surfing, so you don't have to!
Hypermilers Unite!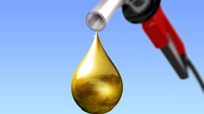 When someone like Darius Tarman chooses to drive a 1992 Honda Civic to work, then we know the times are a changing.

Tarman owns three muscle cars, spends his free time racing and sells rare auto parts for a living. "There's nothing like driving a big, black 440 with a four-speed. But . . . this Honda is the best car I've ever owned," Tarman tells the LA Times. "I would cry if anything happened to it."

If something did happen to his Civic—which gets a whopping 61 miles per gallon—he probably wouldn't be able to find anything like it. According to the Times, in 1992 there were more than 30 autos that had a combined highway/city EPA rating of at least 30 miles per gallon. Now customers only have 12 new cars to choose from.

Tarman and many of his gearhead friends have now have converted their need for speed into an obsession with fuel efficiency. These so-called hypermilers tweak and tinker with Civics and Geo Metros until they achieve the best mileage possible. Many of them still hold on to their classic gas guzzlers, but you wont see them driving them on their morning commute.



If a guy like Tarman can turn into a convert, do you think you'll be next?
Posted: 9/12/08