News
The latest news on this change — carefully culled from the world wide web by our change agents. They do the surfing, so you don't have to!
GM Cuts Truck Production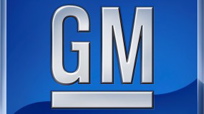 For most of the last 50 years, owning a pick-up truck has been as Patriotic as apple pie and baseball. Now it seems that America's love affair with flat beds and mud flaps might be slowly coming to an end.

General Motors announced Tuesday that it would be closing four truck-and-S.U.V.- producing plants in North America and that they expect that the vehicles will only make up 40% of their production by 2011. Company Chairman Rick Wagoner (now doesn't that just sound like the name of a guy who could only drive a rugged truck?) said that the recent shift towards fuel efficient vehicles won't just be a fleeting trend.

"We don't believe it's a spike or a temporary shift. We believe it is, by and large, permanent," he was quoted as saying in the New York Times.

The good news is that he company isn't going to cut out the production of larger vehicles altogether. Also, with more fuel efficient cars on the market, there will be more variety and better prices for consumers. That doesn't mean we're not going to miss tailgate parties.

Have you been considering a truck as your new car of choice? Will this change your buying plans?
Posted: 6/3/08