News
The latest news on this change — carefully culled from the world wide web by our change agents. They do the surfing, so you don't have to!
Having A Baby Via Surrogate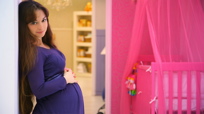 Via The Frisky (one of our favorite sites ever) today:
In last weekend's edition of the New York Times Magazine, Alex Kuczynski, the author of Beauty Junkies, writes about having a baby by surrogate in "Her Body, My Baby." In her late 30s, Kuczynski couldn't get pregnant. Over the course of several years, she tried in vitro fertilization and miscarried multiple times. Finally, she found a surrogate mother who would carry, as she puts it, "the product of my egg and my husband's sperm." It's a story about the lengths a woman will go to have a baby—but it's also a story only a wealthy woman could tell, as Kuczynksi and her financier husband spent over $100,000 to make her baby dreams come true. (The surrogate was paid $25,000 for the use of her womb.) In the article's comments, readers are tearing Kuczynski apart, deeming her a "disgusting… spoiled brat" and a "rich, self-obsessed snob," while far fewer others are commending her for telling her story at all.
Can we really crucify a woman for wanting to have a baby at any cost? Do you judge Kuczynski this harshly, or can you understand what it is to want a child so badly?
Posted: 12/1/08