News
The latest news on this change — carefully culled from the world wide web by our change agents. They do the surfing, so you don't have to!
Could You Be Pregorexic?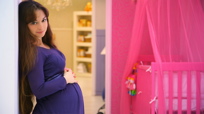 As a woman, the urge and societal pressure to be thin and fit never go away. For some, the images we see are just too much—a waif-like Nicole Ritchie with barely a bump now carries her child with arms that look like matchsticks. Jennifer Lopez gives birth to twins and then competes in a triathalon. What's a non-celebrity pregnant woman to do?

Here's what not to do: starve yourself. Unfortunately, "pregorexia" has become a buzzword this year. Women, especially those who have struggled with eating disorders before getting pregnant, are refusing to eat while with child. It's not healthy for you, or your baby!

If you're struggling with an eating disorder the first thing to do is speak to your doctor. He or she can help you get the help you need to have a healthy pregnancy. Are you afraid of gaining weight while pregnant, even though you know it's natural? What are you doing to stay healthy while pregnant?
Posted: 10/10/08