News
The latest news on this change — carefully culled from the world wide web by our change agents. They do the surfing, so you don't have to!
Keeping Babies Safe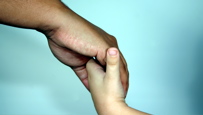 If you've ever seen a made-for-TV movie about a crazy nanny or off-kilter nurse (or seen a recent episode of One Tree Hill), you've probably had a nightmare about one of them running off with your child. Being a new dad is fun, but it also comes with the awesome responsibility of keeping your child out of harm's way.

Good news for expectant and new parents: According to a study published in the latest issue of the American Journal of Nursing the number of infants taken by non-family members in hospitals and health settings fell by nearly half between 1993 and 2006.

Experts credit new training, protocols and security devices with the decline in hospital abductions, which often takes place when someone (usually a woman) impersonates a member of the hospital staff. Bar-coded wrist bands, surveillance cameras, guards and alarmed doors are also available to stop would-be abductors.

The same study did find that the number of babies kidnapped from homes and public places have nearly doubled. But rest assured, there are security measures that new parents can take: Researchers say parents should beware of anyone who seems too interested in their newborn in public or who shows up at a private home unannounced. In addition, because some kidnappers have been alerted by lawn signs, balloons and banners welcoming a new baby, parents may want to think twice about choosing such celebratory measures. Some newspapers have even stopped running birth announcements for the same reason.

What do you think of these extra precautions? Is it paranoia or good advice? Sound off below.
Posted: 9/7/08