News
The latest news on this change — carefully culled from the world wide web by our change agents. They do the surfing, so you don't have to!
Freestyle Dad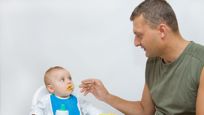 This video needs little introduction. We found it via Strollerderby, a fave parenting blog.
Dads sound off...if you are at home with the little one, is this pretty dead on? For the moms watching, how do you feel about it?
Posted: 9/10/08