News
The latest news on this change — carefully culled from the world wide web by our change agents. They do the surfing, so you don't have to!
5 Reasons the Financial Collapse is Good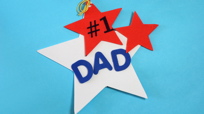 Death and Despair! Darkness and Destruction! Besides sounding like they were written by Edward Gorey, this week's financial headlines are starting to get the best of just about everyone.
Slate to the rescue! The irreverent online publication has given us five reasons to give thanks for the financial collapse of the decade. Thankful, you say? Where's the silver lining in an economic crisis?

Well, aside from the fact that we can all learn a thing or two about fiscal management, it's the last reason that caught our eye and gave cause for comment. The author proposes that this means that Wall Street sharks, once consumed by their work, will now have time to actually spend with the children they hardly know.

We can't attest to the veracity of his statements—after all, we're sure there are plenty of hard-working dads out there who love their kids very much—but we do wonder whether or not this whole thing might cause some fathers to rethink priorities.

What about you? Whether you're working or have lost a job, do you feel you get enough time with your kids? Is it tough to balance work and family life? Tell us about it.
Posted: 9/18/08