News
The latest news on this change — carefully culled from the world wide web by our change agents. They do the surfing, so you don't have to!
Adoption Ban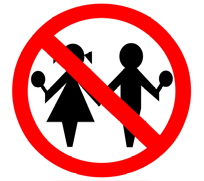 By now, most of you have read that Arkansas voted to ban unmarried (read: gay) couples from adopting. It's unfortunate that this privilege has been taken away, because it seems that it's the kids that really suffer.

While the ban technically affects all unmarried couples, it was written to prevent gay couples from raising children in Arkansas, which has three times as many children who need homes as people willing to adopt or foster them (um, maybe Arkansas needs better legislation on sex education, including birth control.)

Some are saying the measure passed because of strong opposition in the state to the candidacy of Barack Obama (Senator John McCain won the state by a fairly large margin). "I think white Arkansas Democrats felt cross-pressured in this race," Jay Barth, a political science professor at Hendrix College told The New York Times. "They didn't want to vote for what they viewed as Bush's third term, but they also couldn't bring themselves to vote for Barack Obama. One response was just to bow out of voting, and their absence probably helped this proposal succeed."

Arkansas is not the first state to enforce such a ban: Florida and Mississippi prohibit adoption by gay individuals and couples, while Utah prevents unmarried cohabitated couples from adopting.

What do you think of these restrictions on adoption? Is a loving home a bigger priority than a married or unmarried, gay or straight set of parents?
Posted: 11/10/08